Frihetens Forpost (The Garrison of Freedom) was a site specific performance consisted of recorded interviews, film, text, field recordings and a multichannel speaker setup. The work looks at the motifs of man and nature in the Norwegian worker union´s epos and how these songs and lyrics are being related to among the public and union members today. Two places merge in the performance: Høyanger, an industrial town in the picturesque Sognefjord surrounded by steep mountains where the local marching band still bears the name Worker Union´s Music Orchestra, and the cantina of the only still active shipyard at Laksevåg with the frieze painted by Bjørn Tvedt in 1960, where the performance took place. Frihetens Forpost is the first work in a series on the relation between labour and environment.
The work was commissioned for the exhibition The Structure an Properties of Matter curated by Åse Løvgren and Frans Jacobi at Hordaland Art Center in Bergen in May 2014.
Many thanks to Fagforeningens Musikklag (worker union´s marching band)  in Høyanger, the worker union at Hydro Aluminium Høyanger, Annesofie Norn for collaboration, BEK, GVI, Marin Eiendom and HKS.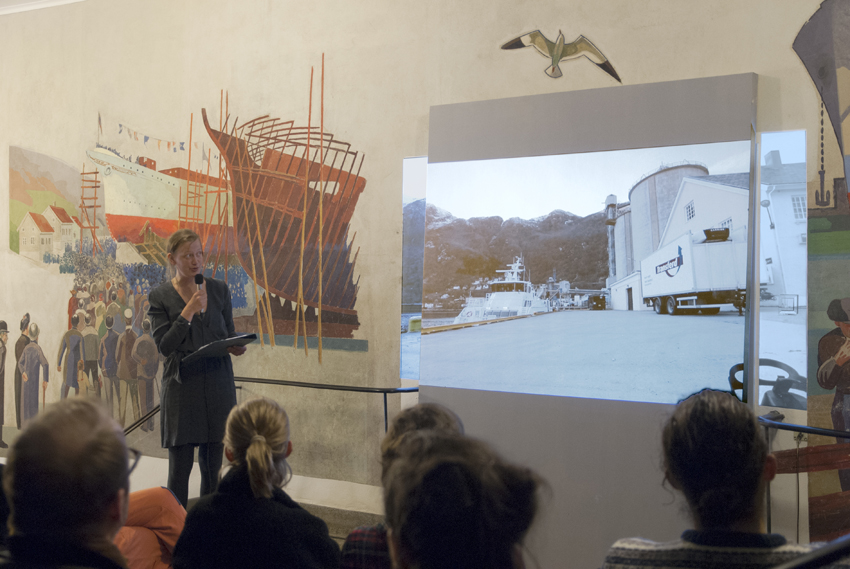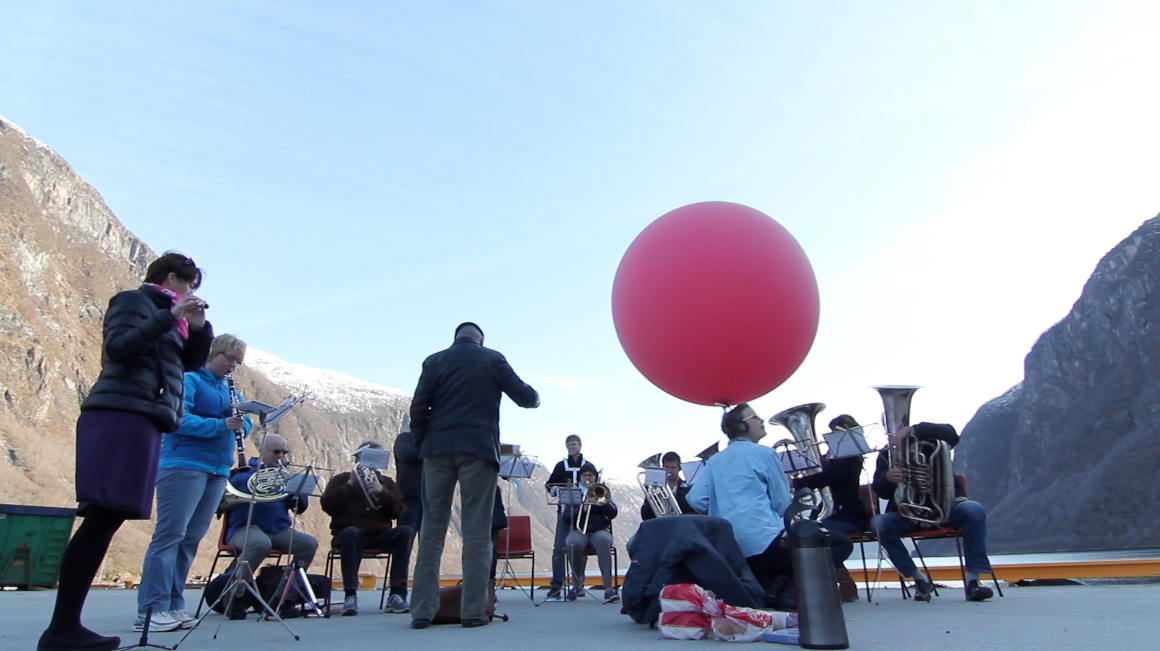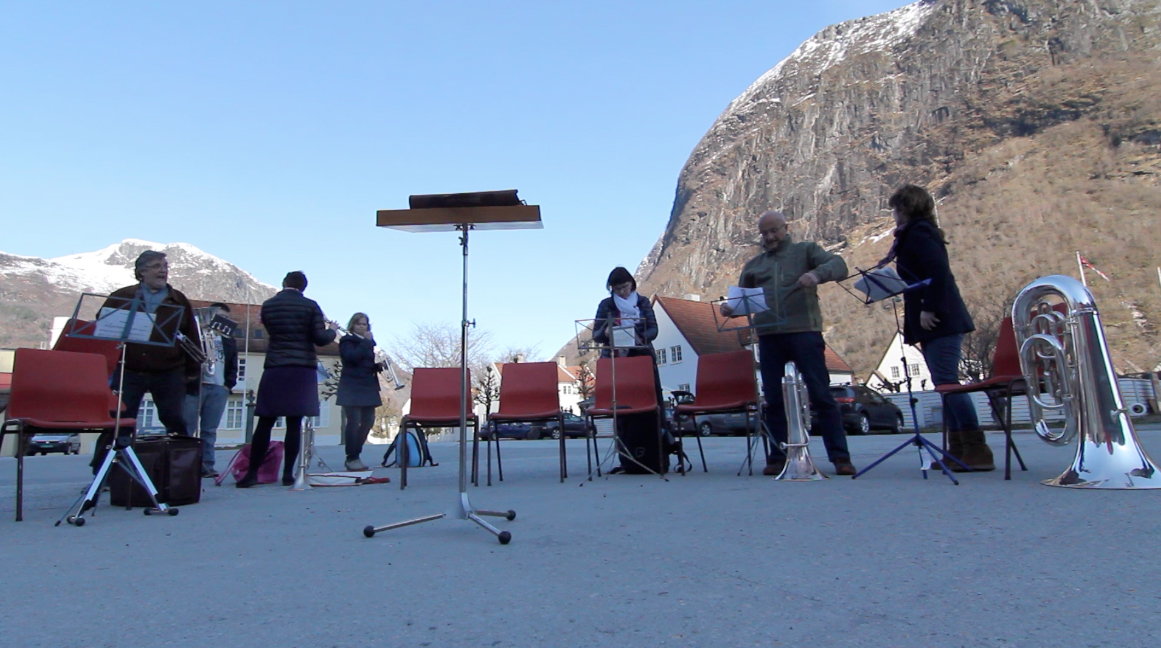 An excerpt from the interviews and songs (in Norwegian):