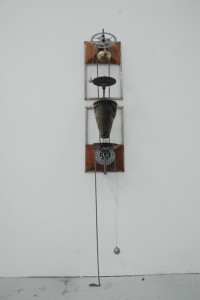 Evigaturen is a long durational instrument made for The Global Seed Vault in Svalbard. The work is a part of The Cold Coast Archive project. Evigaturen is a sculptural, mechanical apparatus constructed to record the activity in one of the three inner chambers where the seeds lays in hibernation. Based on one of the earliest recordings principles, the apparatus writes the sound of the rare activity into a rotating record by a needle fixed to a cone. The Tibetan ball and resonating plate over the cone gives the pulse which is meant to be activated every time the door to the inner chamber opens. The first record was released on the first CCA exhibition in Pittsburgh in the spring of 2012 and it is expected to arrive a new record yearly. Evigaturen was developed by Signe Lidén in collaboration with Roar Sletteland in Bergen during the summer of 2011. The apparatus was sent on a Norewegian Marine Research boat from Bergen in the beginning of August and arrived Longyearbyen in September 2011 where it was brought to the seed bank accompanied by a welcoming ceremony.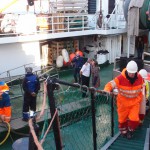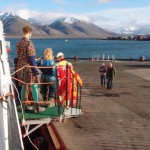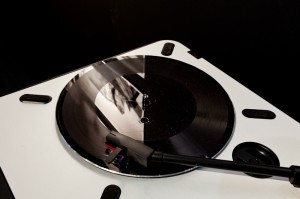 (left) The release at Center for PostNatural History in Pittsburgh at the launching exhibition for The Cold Coast Archive.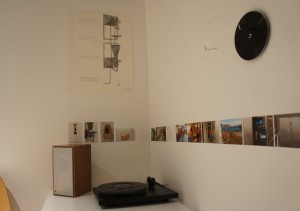 (left) From the realise of the 2nd record at The Cold Coast Archive exhibition in Bergen.