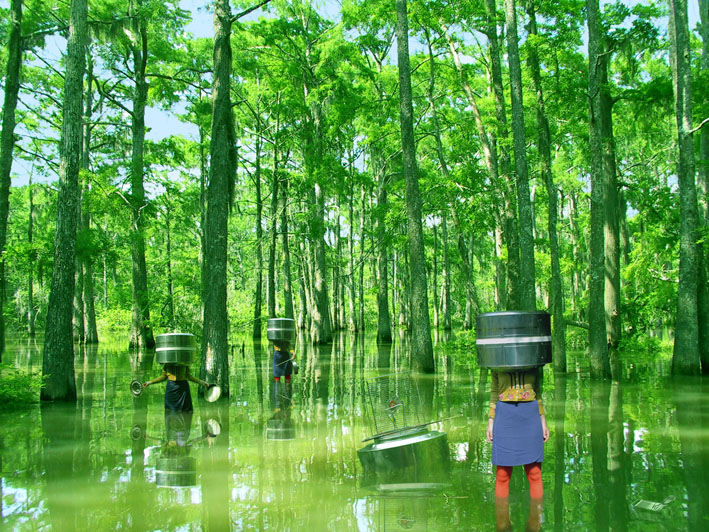 Signe Lidén (1981) is an artist based in Bergen. Her installations and performances examine man-made landscapes and their resonance. She is interested in how places and their histories resonate; in memory, through narratives and various materials, as ideological manifestations and political territories. Her work spans from sound installations, sculpture, video and performance to more documentary forms such as sound essays and archives.
Lidén made the sound and video work krysning/пересечение/conflux for the Dark Ecology project (2014); the installation series Writings for the European Sound Art Network Resonance (2013-14); and collaborated with Steve Rowell and Annesofie Norn on The Cold Coast Archive (2012), an exhibition series on the Global Seed Vault launched at the Centre for PostNatural History, Pittsburgh. She was commissioned to make works for Hordaland Art Center, Kunsthall Oslo and Ny Musikk, Touch Radio, and Inteferenze New Arts Festival.
Texts/interviews: 
SNÆ, issue 2 2013 and issue 4 (soon to be online): 2015
Salomé Voegelin writes about my work in her latest book: Sonic Possible Worlds
On The Cold Coast Archive in Bonnie Fortune´s book  An Edge Effect: Art&Ecology in the Nordic Landscapes
Salomé Voegelin´s article in The Wire.
Antje Van Wichelen on Writings in her article on Doris Lessing in Primitives.
Holes, Caves and Archives and Inscriptions  by Harold Schellinx for Resonance
Text for STRATIGRAFI by Roar Sletteland (Norwegian and English)
Review/Evaluation on "Under" (Nordic Sound Art final work evaluation) by Christina Kubisch
Interview in We Make Money Not Art by Régine Debatty
four questions,  In Place by Jez Riley French